How to draw a palm tree? – many novice drawers are asking this question!So, to understand how to draw a palm tree in stages, we need a paper sheet, an eraser, a pencil and coloured markers. This example of drawing is not too complicated and will suit any artist.
Coconuts will grow on our tree. Therefore, we depict a trunk on the top of which three coconuts will hang. From them you need to draw five lines in different directions, in the future they will turn into branches.
https://www.youtube.com/watch?v=HccklAXTlrE
Drawing palm tree from newbies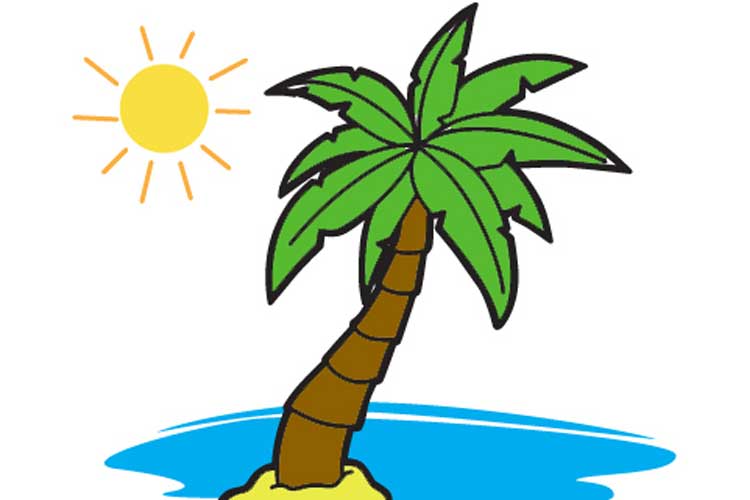 This example is the most detailed in this article as it is designed for beginners. In 8 steps you will learn how to draw a palm tree for beginners.
The first step will be drawing a few lines as in the picture below.

Based on the resulting outline we will draw five sheets.

To make our palm tree look lusher in the background between the leaves, we will draw four more branches.

We depict the trunk, which should look like it was assembled from cubes. From the bottom they are larger and closer to the top, respectively, decrease. Also, don't forget the ground below.
This step is quite remarkable. It is necessary to cut out triangles from foliage to make real palm leaves.

Everything is ready; it remains to take the coloured markers and paint our small landscape.

An easy way drawing palm for kids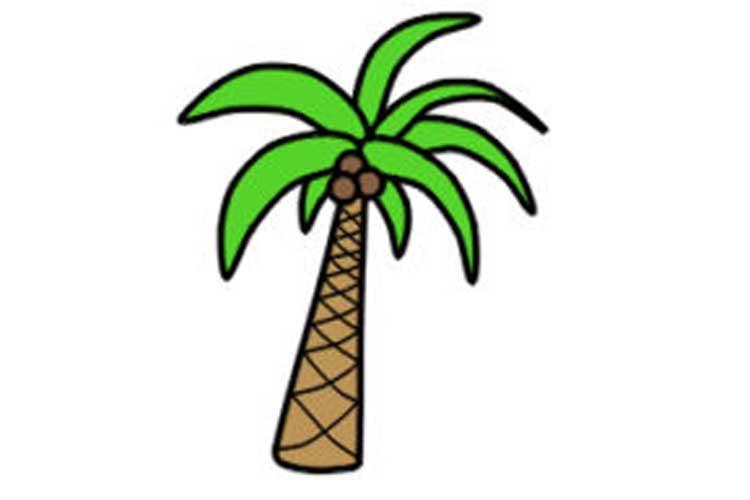 The final way to draw this tree in this article will be an example that will help you to draw a palm tree for children of any age.
Draw an elongated triangle with smooth edges. Its lower part should turn out to be slightly rounded, as this will be the base of the trunk of our palm.

Depicting the foliage.

Now small coconuts.

Cover the tree with a grid to get the bark.

Colouring.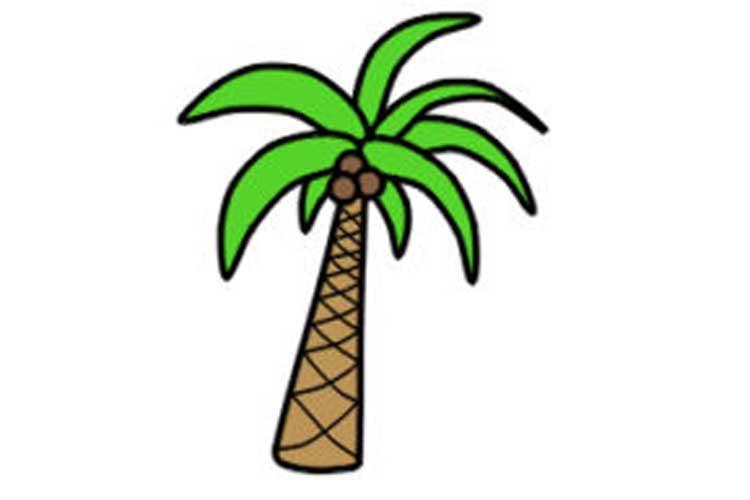 How to draw a palm on the island
There are two of the most famous landscapes, either the coast or the island. And now we will look at how to draw a palm tree on an island. Of course, they can grow to the depths of the mainland, but this option is much more popular.
As usual, the first thing we have to portray is the trunk of our palm.

Now we will work on the island in the open sea. We depict the beach in the form of a small mound, which will rise above the water. Then paint on the waves.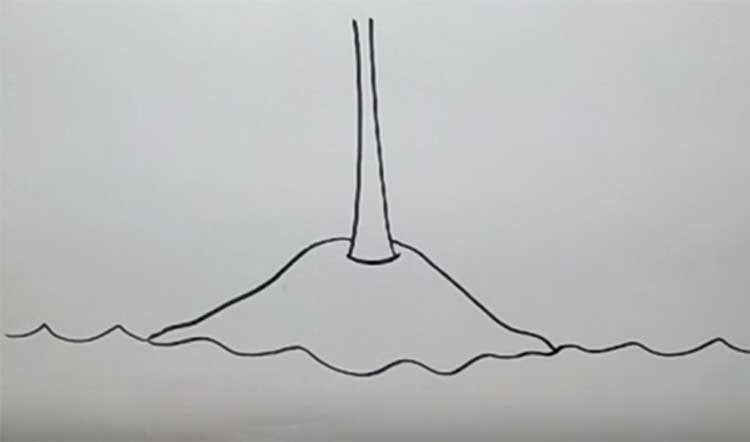 We draw bark with thin strokes. Closer to the base the strokes are longer and closer to the end is shorter. Also, add two small coconuts.

Foliage is drawn in the standard way. First, we draw a smooth line that leans slightly towards the ground, and below we make acute strokes.

In the same way, we add some more branches.

To add atmospheric to our picture, you can paint a starfish and a shell on the beach.