How to draw iron man easy and just be told in this article! Tony Stark – a genius, a billionaire, a playboy, a philanthropist, and a superhero! In this article, we will learn how to draw an iron man and analyze in detail the drawing of his mask.This superhero has a costume that is rather complicated for drawing, as it consists of a substantial number of small details of shapes and sizes. Therefore, we will start with the easiest way to draw and will gradually move to a more complex one.
Drawing to Iron Man(one option)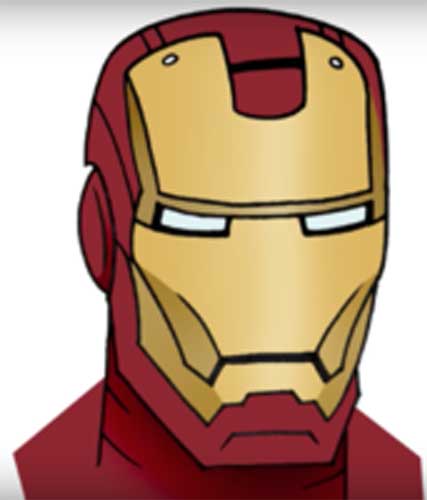 In the last paragraph of our article, we will take a closer look at how to draw a helmet of an iron man. It has not the purest form, so we decided to devote a whole paragraph to it.
We depict rectangular eyes that are connected by a stripe. Above them, two lines denote the forehead.

We work in the area of ​​the nose and mouth, and it has very amazing curves, which you should pay attention to.

Depict the do that will cover the jaw of the iron man.

Draw another element covering the jaw, and also work on the side.

Paint on the neck and work out small details.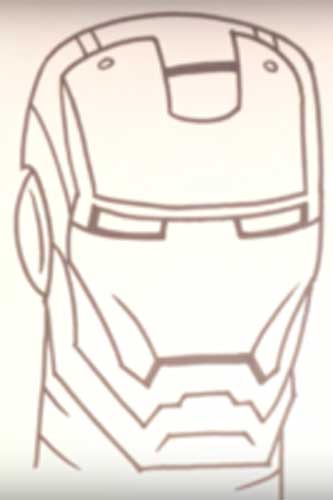 Paint and our helmet are ready!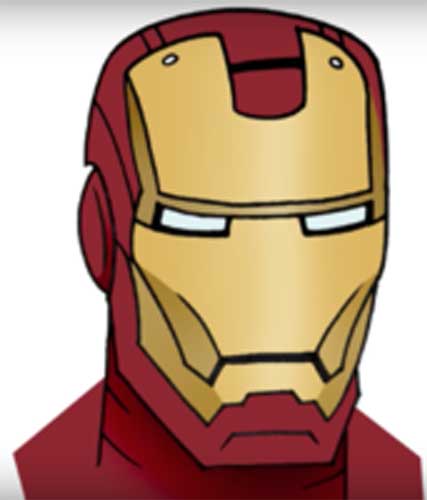 Draw an Iron Man in full growth( Option 2)
You can talk about superheroes Marvel for hours, but we are here to draw them. Therefore, open a lesson if you want to draw a full-length Iron Man.
And just recently a drawing scheme was added to his mask. Each of these lessons will be of interest to superhero lovers. This time Tony Stark, dressed in his high-tech red iron suit, stands ready to soar into the sky.
This means that today our task is to draw the Iron Man standing to his full height. Go!