Lamp Drawing in 2 versions will be described in this article! Table lamps are a large class of luminaires that have been used for local lighting for a long time. Of course, these days, a table lamp can also play a decorative role, participating in creating an interior. One of the main advantages of table lamps is that they can provide good reading light.
The oldest desktop light source can be considered an oil lamp. The appearance of the oil lamp is familiar to many from the cartoon "Aladdin's Magic Lamp". There was no exact date when the first oil lamp appeared, but it has been used since the Paleolithic era.
Lamp Drawing is not so difficult; the main thing is to follow our recommendations! Specially adapted oil lamps were used at least until the 19th century to measure time, representing one of the types of fire clocks. The lamp was not only a source of light but also a watch.
The northern peoples have learned to receive not only light but also heat from oil lamps for temporary dwellings during long transitions. The ancestors of modern classic-style table lamps are candelabra. Their history begins with the culture of the Etruscans who lived in the territory of modern Italy.
Subsequently, the Romans adopted this idea of ​​lighting with a candelabrum, popularizing it throughout Europe. So, the candelabrum went through the centuries through the Middle Ages and Modern Times. In the early 1780s, Ami Argand arranged a lamp burner in such a way that air, which in ordinary burners has access only from the outside, can pass through the middle, that is, inside the tube-shaped lamp, as a result of which complete combustion of combustible gases and vapours of combustible material is achieved. Immediately, the production of these lamps was established in London.
Argandov lights were subsequently improved and used almost everywhere. The reason for such a sharp rise in popularity of the agendum lamp is quite simple: it gave 10-12 times more light than an ordinary candle and several times more than lamps with traditional (full) wicks. Arganda lamps, due to their brightness, were even used for some time in lighthouses until they were replaced by cheaper to manufacture and easier to maintain kerosene lamps.
Let's get started Lamp Drawing right away!
Lamp Drawing with Colour (option 1)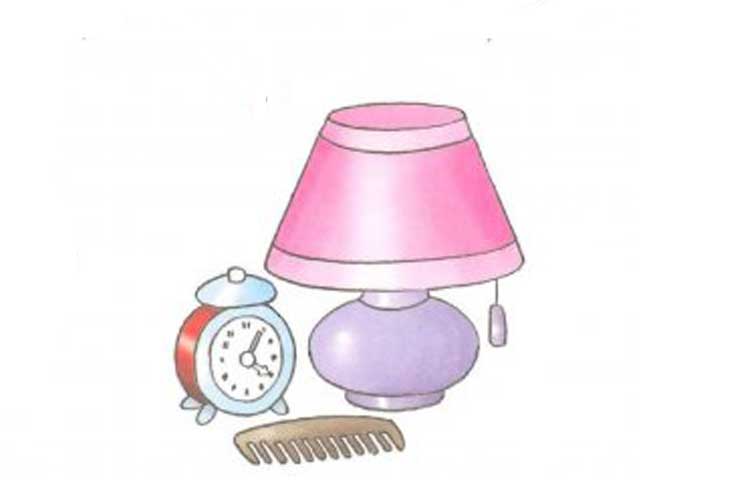 But the drawing technique, the diagram, can be one.
Step 1
Draw a centre axis and a circle at the top!
Step 2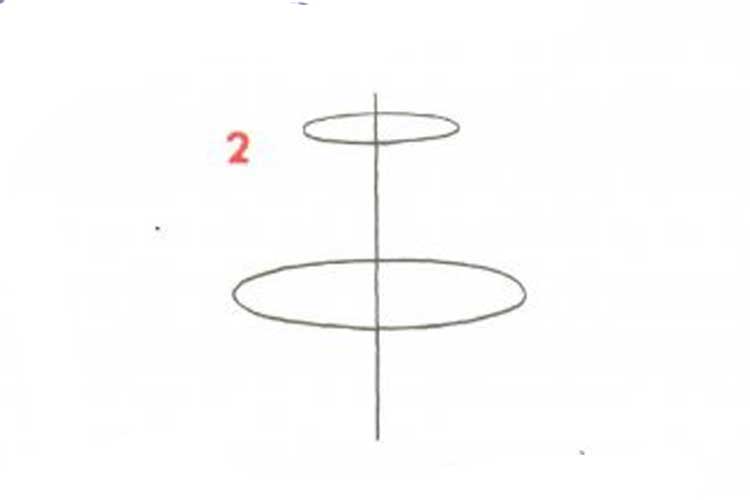 You need to set the centre line and limit the surface we need in size with ovals.
Step 3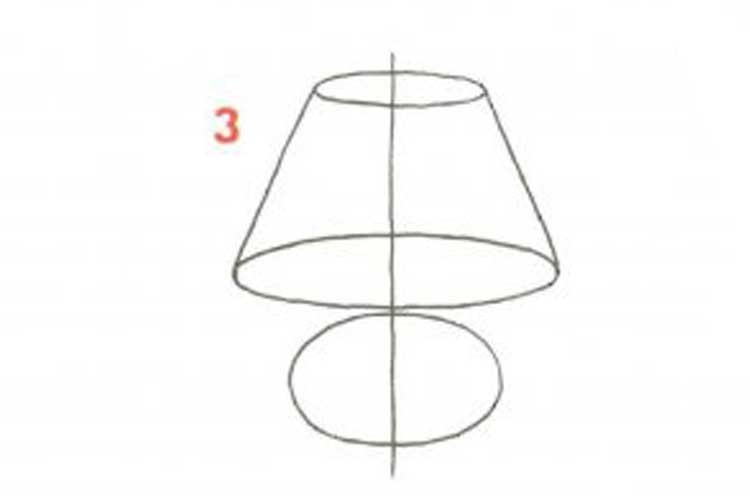 Then you can draw the lines of the lampshade and base. At first, you can do this schematically and then draw it thoroughly not to be a mistaken inaccuracy.
Step 4
At the third stage, all the details should be finalized more carefully about the proportions and position of the symmetry line.
Step 5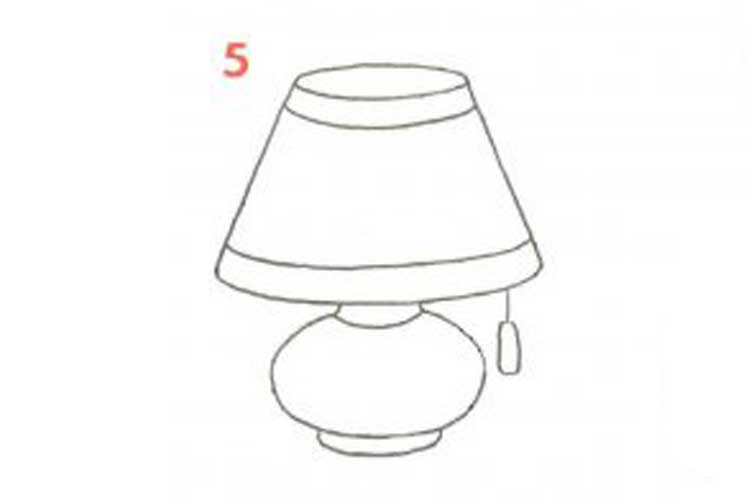 Draw an alarm clock and a hairbrush nearby!
Step 6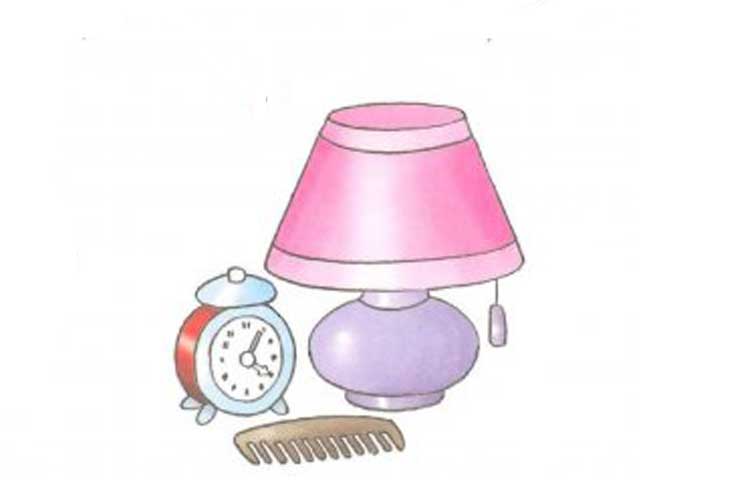 We also paint our lamp in bright colours!
Lamp Drawing easy (option 2)
Step 1
How to draw a lamp stand
Step 2
We draw supports for the light bulb
Step 3
How to draw the second part for our lamp
Step 4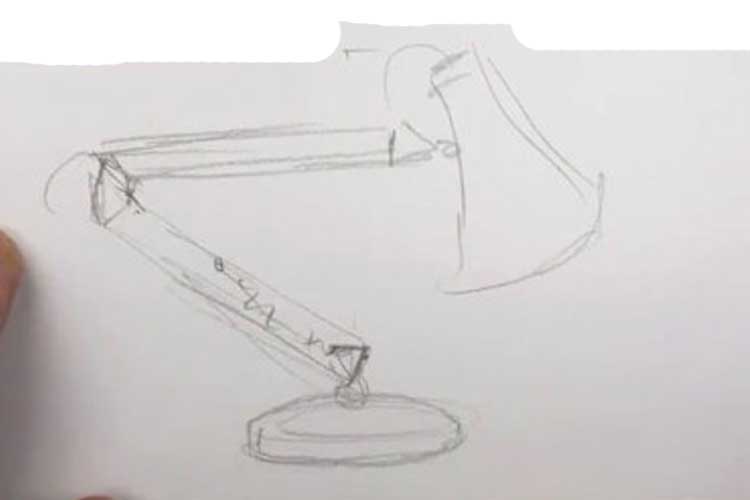 We create the basis for the plafon
Step 5
Draw the electrical wire
Step 6
We draw the upper part of the lamp
Step 7
We draw the entire lamp
Step 8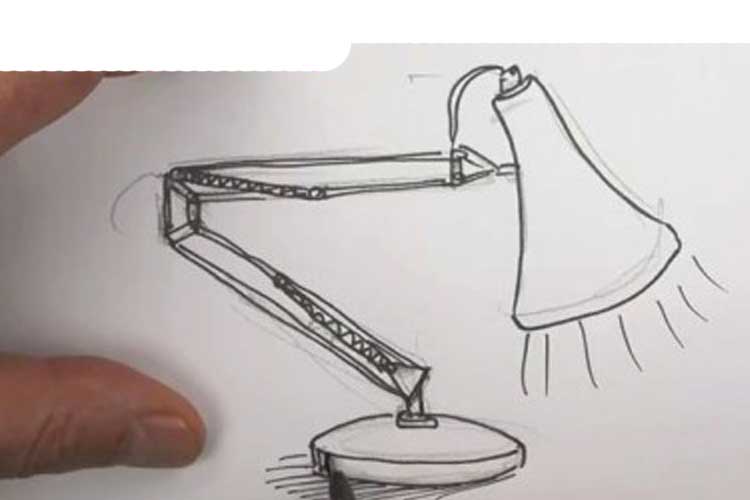 We finish drawing our lamp
Step 9
We can colour our lamp at will